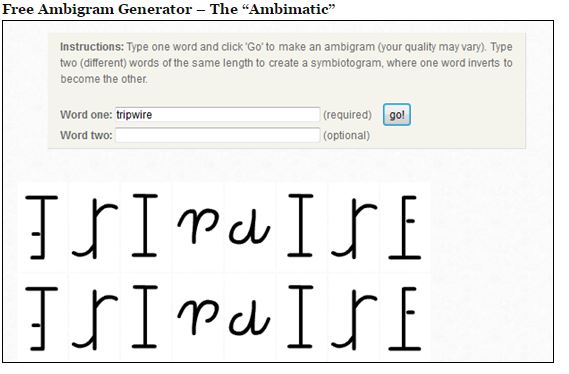 The Ambimatic is available
from here
It's as easy as 1-2-3
1- Enter your name or word, click on a font choice to create your preview
2- Once decided click continue to go to the payment page
3- Pay *£13 for your high resolution design which will be emailed to you within 24 hours.
*Ambigrams cost GBP 13 / 19.95 US Dollars
What is an ambigram?
A design that may be read as the same word or phrase (or sometimes two different words or phrases) when oriented in two different ways, usually when reflected in a vertical axis or when rotated through 180 degrees.
Learn more at ACE Credits online Excel High School College, Online Paralegal Program at WTI, Online Christian School at Northgate Academy.